Understanding Raw Files
We always shoot images of your location in high quality Digital Raw Format.
The digital raw file is similar to a film negative. It requires post-processing work to look presentable.
To process your assignments we use the current version of Adobe Lightroom and Photoshop. Color correction, brightness, contrast, saturation, cropping, straightening and sharpening is always applied where necessary.
We output a final version of the image in the file type best suited to your requirements.
The original raw files and their edited versions are retained in our archives for future reference/use. We keep an onsite/offsite backup system going, so no file ever gets lost.
Before and After
In Southern CA we have to deal with hazy or smoggy skies a lot. Such visibility issues require expert image processing in Adobe Photoshop.
We will manipulate your chosen images to make the horizons look their best, and correct any other inherent issues.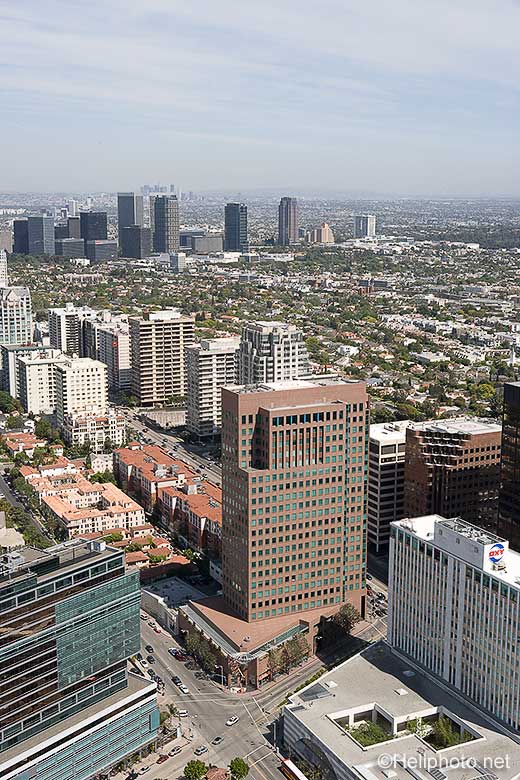 Raw: Glendon and Wilshire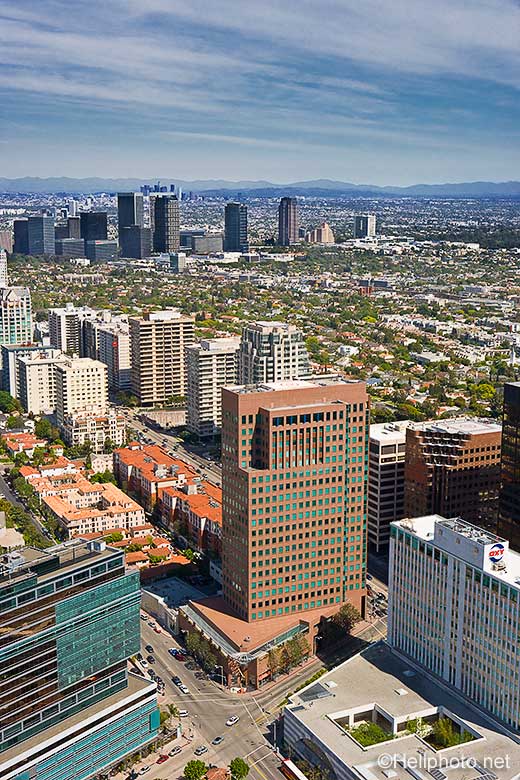 Retouched: Glendon and Wilshire
Before and After
Images will occasionally require extremely complex compositing. In such cases we follow your suggestions; we advise and send sample jpgs for your approval.
Realtors Require Boundaries
We can add property outlines, street names and titles to your aerials, so that you can perform visually guided presentations.  We provide you with the appropriate files for digital projections, prints for portfolios or display boards.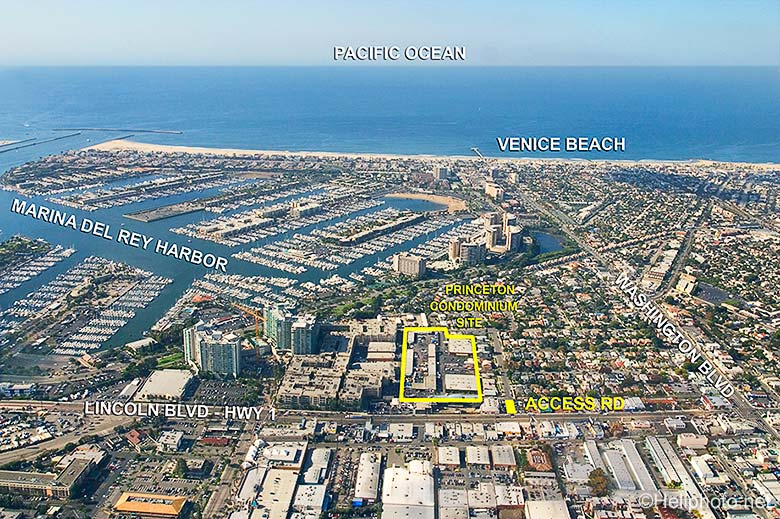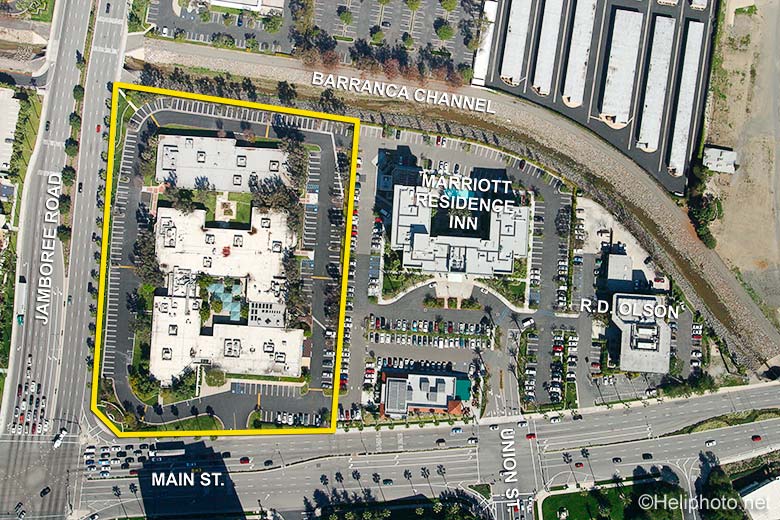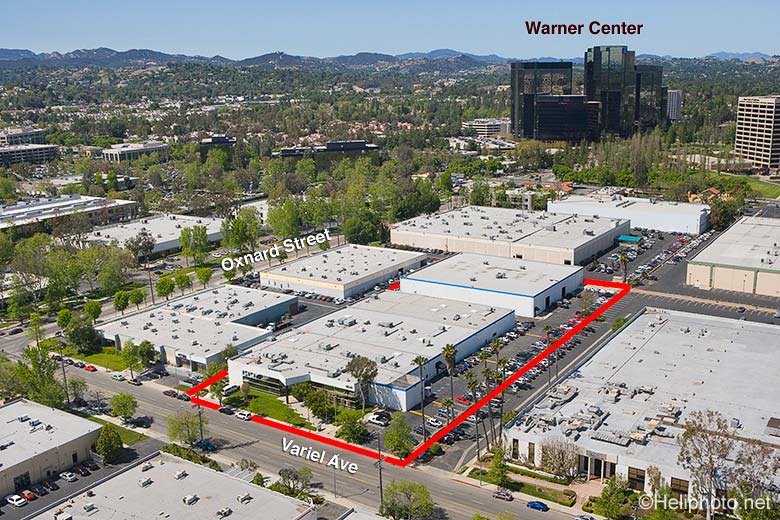 Even more to Meet the Eye
Our big collage prints are very popular. We design them or follow your instructions, have prints mounted on boards or have them matted and framed.