Sibylle Allgaier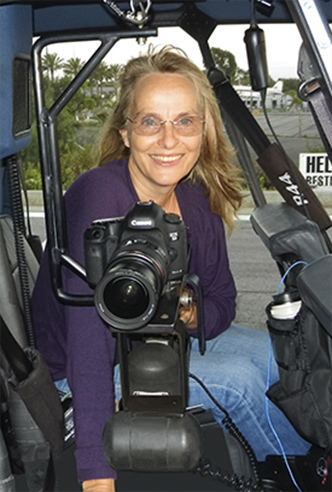 Photographer, video shooter, owner,
heli + airplane + drone pilot
Our Crew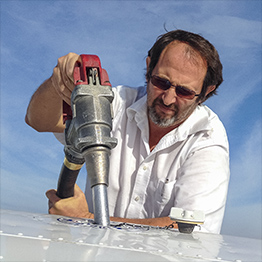 Bill Imbriale fueling our Cessna Cardinal
Pierre Funka – helicopter CFII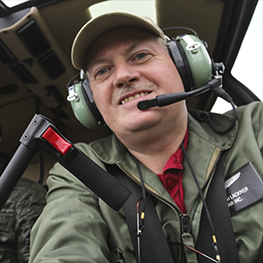 Christoph Lackner – heli + airplane pilot
Drone pilot + guru par excellence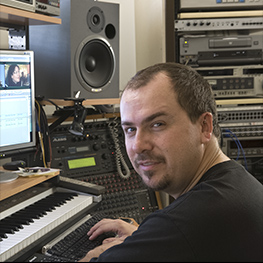 Stan Ausmus – video editing
To capture the essence of the form… the beauty of the setting…
to satisfy the needs of the client
The creative force behind Heliphoto, Sibylle Allgaier, has been taking photographs passionately all her adult life. She started her LA based company in 1992 with a dedication to the pursuit of excellence. An uncompromising commitment to quality and service distinguish Heliphoto in the aerial photography industry. Our satisfied long-term clients and their recommendations are at the core of our success.
History
Sibylle Allgaier started her professional career shooting from helicopters and shooting architectural projects on the ground all over Southern CA.
As her love of flying deepened, she became a helicopter pilot and added a fixed wing rating. Being a pilot allows her to judge the weather, navigate to the locations efficiently, get the most out of FAA controllers and most importantly, communicate effectively with pilots to get the perfect positioning for your shots. To be able to concentrate on the best angles, she prefers to handle the camera and leave flying to the pilot in the busy LA airspace. In 2011 Heliphoto bought a Cessna Cardinal to be able to do more cross-country work.
In 2014 Sibylle put together her first drone with the help of Heliphoto tech guru/pilot Christoph Lackner. We enjoy flying and shooting with drones ever since. Adding new skills to our arsenal of photographic, aviation and imaging knowledge satisfies our innate curiosity and desire to learn.
WB Enterprise, CCR registered, DUNS 102882367, NAICS 541922, SIC 7335
Professional Affiliations
Aerial Photographers Network
Links to quality aerial photographers, personally know  to us: